Cribelz TD
Welcome to the World of Cribelz! Wild animals are trying to attack the village! The only way to protect the village is to build towers. These towers are trying to kill the animals. You can build towers with looking on white platforms. With the [E] button you can place and upgrade towers. With [Z] & [X] you can choose between towers with their own abilities. Try to survive 25 rounds in this amazing new 3D Tower Defense Game!
Controls:
WASD / Arrow Keys: Move
Mouse: Looking Around
[E]: Placing Towers
[X/Z] Switch between Music and Sounds at Title Screen / Choose between towers InGame.
[Q] Start Wave
[Enter] Play Game
[Escape] Stop Game
Important:
- Play the Game in Fullscreen Mode so the mouse can't get out of the window.
- Play the Game in the Highest Resolution to prevent mistakes. (Other Settings are not been tested.)
- Play the Game in Ultra Graphics to prevent mistakes. (Others Settings are not been tested.)
- This game has High Quality Graphics so you need an Average or Strong Computer / Laptop. Otherwise the game may lag or crash.
- This game is a prototype, so it is NOT complete! It's made for the Indie Game Making Contest 2018.

Anyway:
I hope you guys like it. If so, send a positive vote on the GameJam page. Check out my Instagram: @KiwiGalaxyDev for more information about this game, future games and updates.
Love you guys!
- KiwiGalaxyDev! :)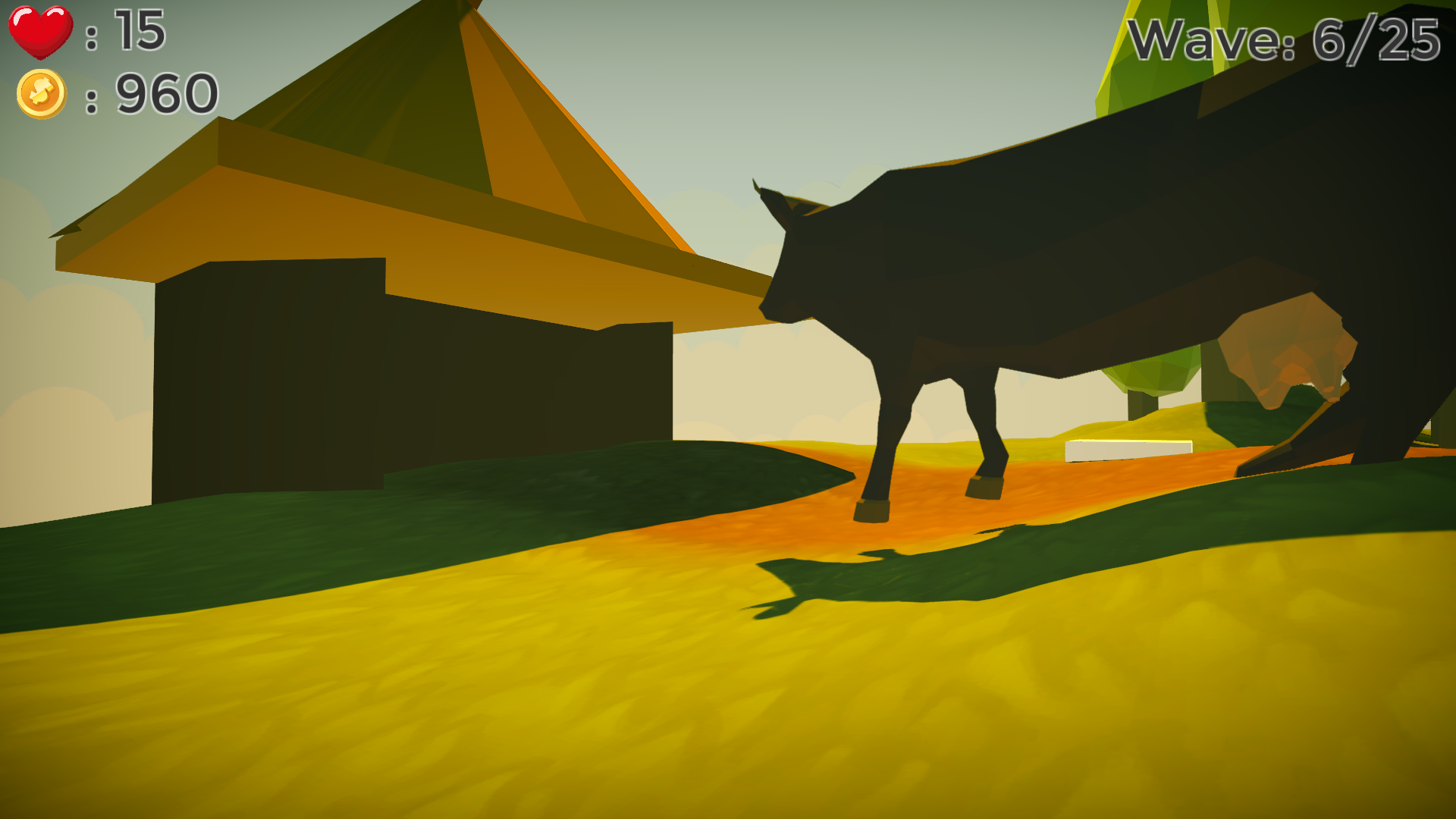 Download
Click download now to get access to the following files:
Cribelz TD V0.1.zip
23 MB